Longer range all-electric vehicles seem to get the hype. Model 3… Bolt… The 200+ mile range Battery Electric Vehicle is the future—–for some drivers.
However, a better solution may be a simple Plug-In Hybrid Electric Vehicle or PHEV. Examples of these include:
Chevy Volt (53 Electric Miles  Range/Then 350 Miles of gas Range)
Honda Clarity PHEV (47 Electric Miles Range/Then 293 Miles of gas Range)
Toyota Prius Prime (25 Electric Miles Range/Then 615 Miles of gas Range)
Chrysler Pacifica (33 Electric Miles Range/Then 537 Miles of gas Range)
Kia Niro (26 Electric Miles Range/Then 524 Miles gas Range)
Ford Fusion Energi (21 Electric Miles Range/Then 590 Miles gas Range)
PHEVs are electric MOST of the time. They are just a car when the electric is depleted. This combination means the driver need only worry about running out of fuel if a gas station isn't available.
How often would a PHEV listed above run on Electric only?
Nearly 77% of all household vehicle trips were 10 miles or less in 2017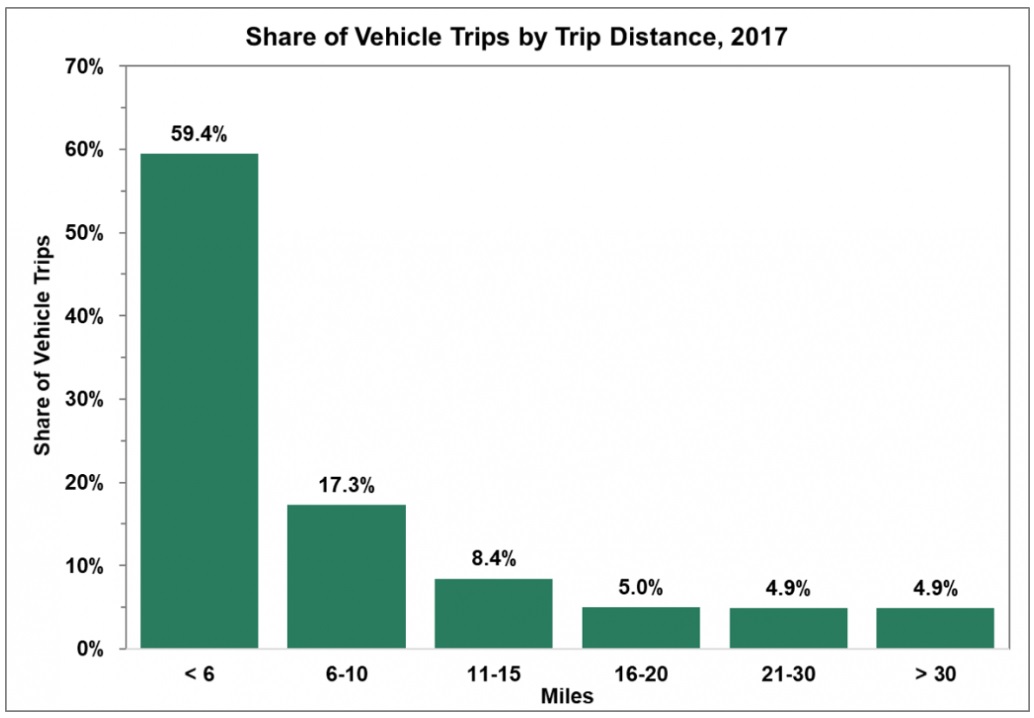 Source Energy.gov
Even the Ford Fusion Energi with 21 miles of EV range would allow 77% of round trips to be ALL ELECTRIC with no fear of running out of fuel. Other PHEVs with more EV range are even better.
Adding workplace charging could raise the ALL ELECTRIC trips to 90% on work days even with the Fusion Energi. Contact us at Park to Spark® so we may help you with your EV charging strategy so your employees can drive electric most of the time too.